Last (notable) Meal of 2011
Posted by: Dylan - 01-01-2012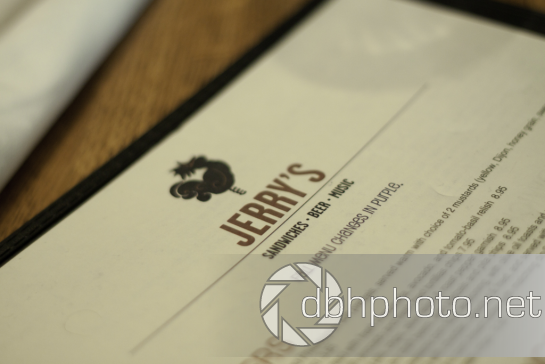 Yesterday, I (poorly) setup some plans to take a trip to the city. A couple friends were in town from Colorado, and one of them is a CO native and her closest experience with the city could be described as ORDinary (sorry that was a stretch). Anyway, I decided to do a little better, and get her out to Wicker Park. The plan was to go to one of my favorite burger joints that's just a little less than a mile from the Western AVE Metra station. However, I didn't have the foresight to call ahead and confirm they were open. Luckily I have a few friends who live local to the neighborhood; so, a phone call half-mile walk later, and we had a guide. After a bit of deliberation we decided try a sandwich shop: Jerry's. It wasn't hard to come to this decision as it was described as having great sandwiches, great beer selection, and local. Which was good as time was starting to be of the essence (feed the bear).

When we arrived I knew we had made a good choice. It was loaded with patrons, good smells, and a great looking selection of beers - I had no idea what I was in for. The beer list alone was about 5 pages long, and there was an accompanying selection of sandwiches of equal proportion. I started with an appetizer, a Victory - Golden Monkey



I managed to get it down to two sandwich choices and the server helped me land on their version of the Cuban.


The sandwich was delightful. The bread was nicely toasted to that perfect texture that is just this side of torched. After my meal I decided on desert, which came in the form of a local craft flavor, Domaine Dupage by Two Brothers.

Just in case there was any doubt...

blog comments powered by

Disqus